Oakridge Local History Group
Wednesday 25th October 2017 at Oakridge Village Hall at 7.30pm
Rose Hewlett: House history – How to research the history of your house.
World War II in the parishes of Bisley and Chalford – Exhibition
Sunday 19 November 2017 at the Frith Youth Centre from 10am to 4pm, free entrance.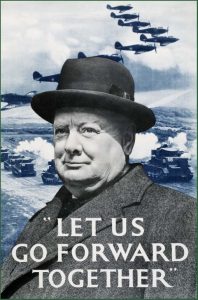 The group who published in 2016 A Parish at War about those who fell and what was happening on the home front during WWI have started researching material for a similar book about WWII.
On display will be what has been researched so far. Also questions for which we need answers!
The villages covered not only include Brownshill, Bussage, Chalford, Chalford Hill and France Lynch but also Bisley, Eastcombe and Oakridge.
We really hope that the exhibition will inform and entertain you as well as generating more information and contacts from those who lived through those times.
Refreshments available. (Probably not Spam or whale meat though … no coupons needed!)