22nd November 2016

The Building of Minchinhampton Aerodrome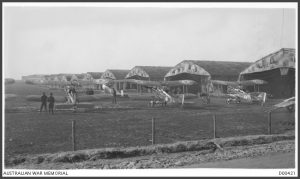 Di Wall explained that the aerodrome was built as a training base for the Australian Flying Corps from March 1918. Local people were employed to work on the runway and buildings. The first hangars were canvas – later tall permanent hangars were built. Cadets had just 6 weeks training before flying. There were multiple crashes and accidents in early days, with many planes written off. The men were involved in concerts and fund-raising activities in the surrounding area, and a few married local women. The airfield itself proved a strong attraction for local visitors, who arrived by train at Chalford and walked up the hill to take a look! Servicemen who died were buried at Leighterton, and a commemoration service was held on 19th November 1918. At the end of the war the airmen agreed to wait to be transported together back to Australia in May 1919 – they left from Chalford Station to get to the P&O liner at Southampton.
19th October 2016

Oral History and Maps
At this meeting there was an opportunity for people to explore a series of local historical maps. Some maps of interest covering Chalford are:
Bisley Enclosure map of 1869

Tithe Map of Bisley (Gwatkins)

Bryant 1824 and Greenwood 1824 from the Coaley.net website
In addition, a group discussed setting up a local oral (spoken) history project to record the reminiscences of long-standing residents.
21st September 2016
The Silk Mills of Chalford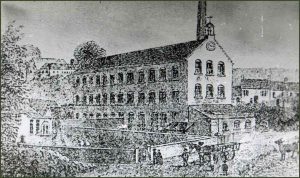 After the first part of the meeting, which was our 'inaugural AGM', John Loosley gave us a most interesting illustrated discourse on the local silk mills. During the early 19th century, the Chalford region was severely hit by successive depressions in the cloth industry. Many woollen mills closed whilst others changed to silk production: for example, Ashmeads Mill, Seville's Mill and Halliday's Mill. Oakridge Silk Mill (illustrated) was built by John Jones, the son of Nathaniel Jones of Green Court, Chalford.
20th July 2016

Walk along Chalford High Street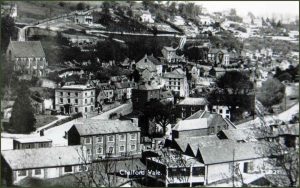 Mike Mills took a small party for a walk along Chalford High Street using old photographs and postcards to illustrate how the buildings had changed over the past 120 years or so.
28th June 2016

WWI Research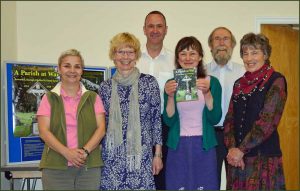 The 6 authors of the book 'A Parish at War: Brownshill, Bussage, Chalford and France Lynch explained how they had gone about their research, and how similar methods might be used by anyone to explore issues of interest. The most important sources were:
The Census

Military records

Lloyd George Survey of Land Values

Local newspapers

'Findmypast'

Photographs from a number of sources including Wikicommons

Library books and pamphlets

Museum in the Park: industrial records

Local people/oral history

Kelly's directory

Red Cross database

School log Books, Admission Registers, Attendance Registers and Minutes of School Managers' meetings
18th May 2016

Chalford Mills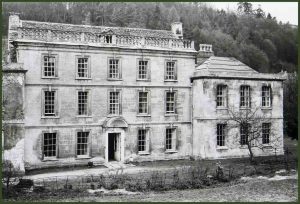 Prof. Jenny Tann talked about the woollen industry in the Chalford area. A change took place in the cloth industry when it was understood that cloth could be weatherproof by 'felting' in buckets and 'walking' it in tubs. The earliest fulling mills here were at Bakers/Twissels Mill, Crickety Mill (Bisley) and Puck Mill (Frampton Mansell). Other processes were centred on the mill e.g. bleaching, dying. Cloth was stretched out on Rack Hill on 'tenterhooks'. In nearby gig mills, the surface was raised using teasels. For many years the local weavers' cottages were sites of family employment. The flying shuttle introduced at the end of the 18th century meant that weaving became a one-person task, and in the early 19th century the weavers fell on hard times.
Local mills shown included: Valley Mill, Sevilles, Ashmeads, Iles, St Mary's, Bliss, Belvedere and those in the Toadsmoor valley. Availability of water was a key issue, although small streams with a big drop could be culverted (e.g. Black Gutter coming down from Minchinhampton fuelling Bliss Mills). One area where the mills are now lost is the bottom of Old Neighbourhood where there were 4 mills (Sevilles upper and lower) and several clothiers' houses such as Chalford Place, Valley Inn, Chalford Grove, St Mary's Mill House and Green Court.