Wednesday November 18th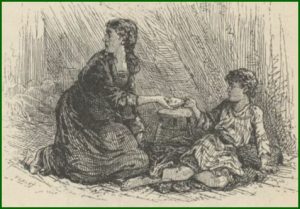 Local historian, Dr Louise Ryland Epton gave a Zoom talk about Early Gloucestershire Workhouses. In the 18th and really 19th century the local workhouses were at Bisley (Joyners Lane, now demolished), Stroud (Parliament Street, now a chapel), Minchinhampton and Cirencester. Most were relatively small; some operated to high standards compared with the later Victorian workhouses, whilst others were criticised for poor care.
Wednesday October  21st
CPLHG AGM
Minutes: AGM_Oct2020_final
Chairmans Report:Chairman's Report 2019-20_final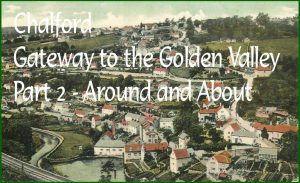 This was followed by a showing of the second part of a video produced by Mary and Stanley Newey in 1992
Wednesday September 16th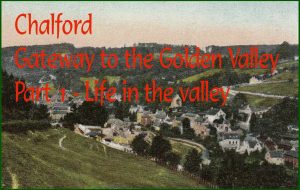 At our first Zoom meeting we showed the first part of a video produced by Mary and Stanley Newey in 1992 about Chalford. This was a tour along the valley showing many historical features, with some excellent camera shots, especially of Chalford Place. Alongside the older history, the film showed some of the businesses from 1992, including Arnold Designs (making trays etc), Robert Bateman repaying antique tables, Christopher Monk restoring violins, Chalford Chair, along with Elbeesee, Heber Electronics and Pangolin.
Wednesday 19th February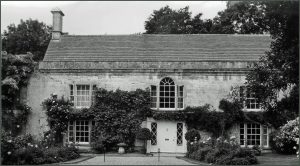 Dr Philip Edmondson, owner of The Corderries, gave us a fascinating account of the history of this beautiful house in Chalford Hill. Originally called 'Skiveralls' and first mentioned in 1586, it became the residence in 1680 of Jasper Corderoy (a family of Huguenot origin), although the house was not re-named until many years later. Later acquired by clothiers such as John Webb and Charles Inell, the outbuildings were used as weaving sheds. From 1809 the house has been owned by physicians, with some dispensing medicines to the poor, and other family members taking in young women from the workhouse. Dr Edmondson is the 10th doctor to have owned the property.
Wednesday 15th January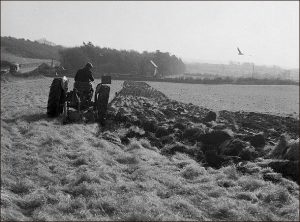 Finds and artefacts from a small Bisley farm. 10,000 BC to the present!
Ashley Dickenson from Stancombe Beech Farm had us all riveted by his amazing finds over many years on his farm at Bisley. Introduced to archaeology by both his father and Eddie Price (who excavated Frocester Court), Ashley has unearthed a plethora of fascinating objects. From Mesolithic scrapers, Neolithic arrow heads, Bronze age knives to Roman coins and brooches and pottery, together with coins from the Civil War, George II and William IV! It was amazing to be able to view these after Ashley's talk and think about the generations of people who lived and worked so close to us here.