Wednesday 15th January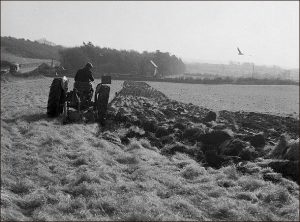 Finds and artefacts from a small Bisley farm. 10,000 BC to the present!
Ashley Dickenson from Stancombe Beech Farm had us all riveted by his amazing finds over many years on his farm at Bisley. Introduced to archaeology by both his father and Eddie Price (who excavated Frocester Court), Ashley has unearthed a plethora of fascinating objects. From Mesolithic scrapers, Neolithic arrow heads, Bronze age knives to Roman coins and brooches and pottery, together with coins from the Civil War, George II and William IV! It was amazing to be able to view these after Ashley's talk and think about the generations of people who lived and worked so close to us here.