Wednesday February 20th 2019: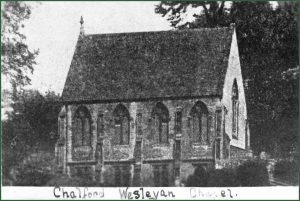 John Loosely's account of Nonconformism in Chalford set out the context of suppression of Puritan practice (through the 1662 Act of Uniformity), followed in 1688 by the Act of Toleration, enabling different forms of worship to flourish. The wide range of faith groups represented in the parish was covered – the independent France Meeting (later merging with Congregationalists), the Baptists (probably the largest group with chapels in Chalford, Eastcombe and Bussage) and Methodists (Wesleyan and Primitive). A driving factor for some pioneers appears to have been concern about 'drunkenness, immorality and rough living'! The building of many chapels was funded by private individuals. Congregations of 330 or more were common.
Wednesday January 16th 2019: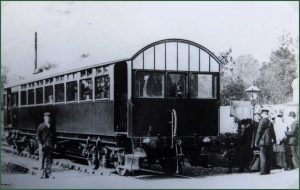 Gloucestershire Railways
Tony Conder gave a fascinating overview of the county's railway network, which grew in the late 19th century to a point where there were 150 stations. Now there are just 10. Gloucester was originally the hub of the network, with lines of different gauges meeting, linking to the docks:  'Lost in Gloucester' was a common phrase as goods were transferred from one system to another. Railways were used for freight, work and tourism (e.g. Symonds Yat, the seaside) and in the war for munitions (e.g. Quedgeley) and transporting new recruits and wounded soldiers. Some lines were dismantled during WWI for re-use in France and were never replaced, many other were lost in the Beeching cuts.