Wednesday July 18th 2018
Visit to Rodmarton Manor
A report coming shortly
Wednesday June 20th 2018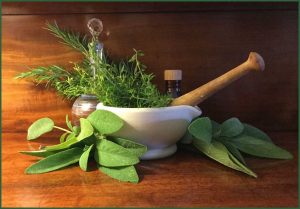 Medicine in rural areas
An illustrated talk by Caroline Sheldrick.
Caroline took us through the history of medicines from herbal sources from Iraq 60,000 year ago until Dr Coffin re-established herbalism in Victorian England. We heard about local Gloucestershire herbalists including Daniel Roberts of Painswick who treated Scrofula and ended with our own William Blizzard and his dispensary in Coppice Hill now occupied by one of our members.
Wednesday May 16th 2018
Show and Tell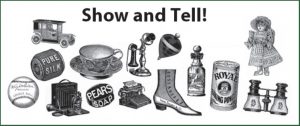 Members brought some fascinating items and talked about their significance. Many of these can now be seen on the Resources | Artefacts pages.
Wednesday April 18th 2018
Stroud Brewery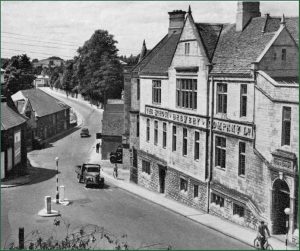 Marion Hearfield gave a fascinating account of the development of Stroud Brewery; from its origins at Middle Lyppiatt in 1760, grown by the Watts family until it was 'the largest Brewery in the South West' (having taken over several other breweries and owning 400 pubs). The 20th century saw a slow but steady decline, and it closed in 1967. Marion had some great photos and maps to show how the area has changed over the years, and the last remaining fragment of the bonded warehouse windows in the wall by the canal in the town centre. in 2006 the new Stroud Brewery opened, and in 2018 the canal reopened. Marion's book, available from the Sub Rooms, gives a lot more detail.
Wednesday March 21st 2018
Slide show
Mike Mills showed us his extensive slides of the villages 'on top of the hill', backed by his encyclopaedic knowledge of the buildings and people. We saw fascinating pictures of villagers' groups, the changing cottages and many shops long gone.
21st February 2018
Stroud Workhouse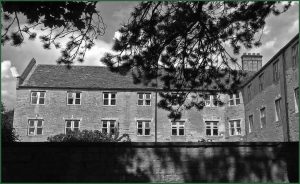 Chas Townley's talk took us back to the building of the Stroud workhouse in 1838/9 at a time when Poor Law Relief was extended to over a quarter of the local population, such was the extent of poverty, sickness and disability. The photographs shown, albeit from the 1930's illustrated the spartan nature of the building. He explained how with the creation of the Welfare State and the NHS in 1948 the National Assistance Scheme took people out of the workhouse, which was then closed.
17th January 2018
World War I: Women's Perspectives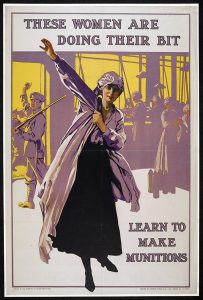 Di Wall from Minchinhampton gave a fascinating talk about how the war affected women in the area: from seeing their menfolk off, to losing husbands and sons. They supported the war effort through sewing, knitting, nursing and taking on roles in local factories and on the land. She illustrated her talk with examples of local women, and then went on to explain how women's war contributions linked into the emergence of the W.I. and indeed the suffrage movement.